Hotron's Clearwave Non-touch switch
Hotron's Clearwave Non-touch switch, ideal for applications where hygiene is of paramount importance.
Water resistant foam gasket protects the switch from water damage. Detection distance can be adjusted between 5 and 40cm to suit all intended application. Toggle or Pulse mode settings possible.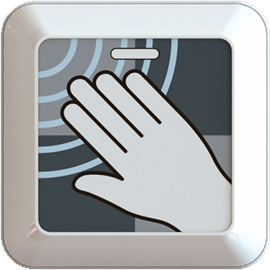 NAL's non-touch release button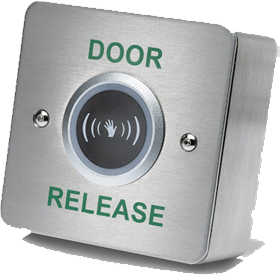 NAL's non-touch brushed stainless steel IR door release button. Makes the perfect alternative to a standard push to exit door.
Infrared technology with adjustable timer and read range distance.
Available as surface or flush mount.
Hotron's J-Wave door activation switch
Hotron's J-Wave, Slim Profile, Jamb style, toucheless automatic door activation switch. Touchless design to reduce the spread of germs and improve accessibility in healthcare, retail and commercial settings.
Detection distance of up to 30cm with the ability to detect very fast hand movements in front of the switch body. Made from tough, polycarbonate material with a constantly illuminated LED.